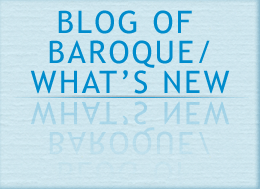 Sewerage in Tokyo
( 2015/07/08 )
Representative from BoL, as a member of the Business Environment Council delegation, had recently visited The Bureau of Sewerage of Tokyo Metropolitan Government. We would like to share with you some observations.

No Bad Odour
To our surprise, there was no bad smell whatsoever when we were walking inside and around in the water reclamation centre completed 50 years ago! This is probably due to the processes of the first stage of the treatment, including the pumping stations and the grit chambers are fully enclosed and de-odorised. The sedimentation tanks and reaction tanks are open-aired but by that time all bad smell has been removed. Although it is two-staged treatment facility, the effluent is chlorinated to remove E. coli and other bacteria before being released into rivers and sea.

Utilisation of Reclaimed Wastewater
Tokyo government understands that water resources are valuable therefore has makes good utilisation of reclaimed wastewater to restore the waterways. The recycled water is purified in the Shibaura Water Reclamation Centre Purification Facility to ensure it causes no threat to human and environment.

Sludge Recycling
Through the sludge carbonisation facility in the Sewerage System, sludge will be manufactured into carbonised sludge to be used as a fuel in coal-fired power plants.

The city center located sewerage treatment facility have not caused any nuisance to its neighbourhood and the above observations are a good lesson to learn from. In BoL, we are adopting a fully enclosed 3-stage sewerage treatment facility with better de-odorising and water purifying facilities. To know more about the integrated sustainability strategy in our project, please visit here.

To learn about the components of the sewerage system in Tokyo, please visit here.




To receive the latest news of The Baroque on Lamma, please register with your e-mail address with us now.