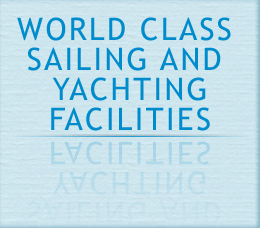 Hotel Facilities
Comprehensive hotel facilities for a tourist hotspot

This new destination is equipped to cater for visitors with different needs, from personalised serviced spa resort hotel, to comfortable holiday accommodation, to budget dormitory for back-packed travelers.

A Spa Resort

This internationally renowned spa resort hotel will provide unrivalled spa and health/wellness experience. The hotel promises the unique benefits of the finest boutique hotels, including superb architecture and interior design, privacy, individualised service and attention to details.

Guests will be able to unwind themselves and immerse fully in a new resort experience.

Holiday Accommodation

Serviced apartments/holiday accommodation will be available at the Waterfront Plaza for those who like to be close to where the actions are or like the ambience of a small seaside township.

Dormitory attached to the Sailing Academy

The proposed Sailing Academy will provide accommodation for athletes during their training sessions. When they are not in use by the athletes, the dormitory can provide budget accommodation.

Guests staying at The Baroque on Lamma or in its vicinity can have convenient access to southern parts of Hong Kong by ferries or water taxi, enjoy sailing excursions to sites of natural beauty around Hong Kong, hike to other parts of Lamma Island, immerse themselves in the flora and fauna reserves of the Conservation Corridor, go back a hundred years to see Lamma as it was in the restored village buildings and farmland, or participate in programs offered by different partnering organisations.