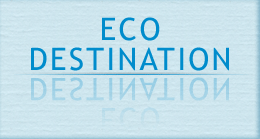 Promoting Eco-tourism and Eco-education

Promoting Eco-tourism and Eco-education
The master planning of The Baroque on Lamma respects and preserves the local bio-diversity. The proposed Conservation Corridor aims at preserving the existing flora and fauna habitats in situ under a conservation management plan with active participation from NGOs, institutions and local groups. It is envisaged that there will be research and education facilities/programmes as well as ecological stations for the benefits of general public and visitors. There is also the unique opportunity for land and sea base programmes embracing the Sham Wan SSSI and the marina which will be designed for marine life to flourish. Naturally, southern Lamma can become the base for exploration of natural assets of the whole Lamma Island, both land and sea, as well as the surrounding islands. Opportunity also arises to design at least part of the breakwater as public diving ground for dive training and for exploration of underwater world.

We strongly believe that the most effective conservation approach would be to lay the foundation through education and involvement rather than by excluding people from nature. Hence, we propose that the Conservation Corridor should be a "public engagement zone" with guides to lead visiting groups as well as stewards to ensure proper behaviour to protect the environment. There will also be classes, workshops and activities regarding conservation subjects targeting school groups and general public at the various facilities at suitable parts of the Conservation Corridor and at the Marina. We envisage there will be strong participation of volunteers from all age groups and education/professional backgrounds as well as from local community. Couple with proper maintenance of the facilities, we believe that the number of visitors will not necessarily mean unsustainable damages to the existing environment. Instead, we believe that by educating more people and encouraging them to participate programmes in the Conservation Corridor, more of them will become "conservation ambassadors" to promote conservation ethics throughout Hong Kong and around the globe.

The Eden Project of UK is a classic example of a popular tourist destination that receives about a million visitors every year and successfully runs eco-education and community participation programmes to maintain a high quality environment and to promote conservation.

Our vision is that the Conservation Corridor at Tung O becomes a "public engagement zone" to promote eco-education while Southern Lamma SSSI and the sea around becomes a research zone, so that they can share facilities and resources and cross fertilise.