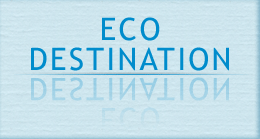 Integrated Sustainability Strategy

Integrated Sustainability Strategy
The Baroque on Lamma aims to be a carbon neutral development by employing new technologies and by planning ahead. It adopts the golden principle of Reduce, Reuse, and Recycle.

The Baroque on Lamma strives to reduce the energy consumption and hence carbon footprint by extensive utilisation of renewable energies. Not only will solar panels and wind turbines be integrated into the building and infrastructure design, but we are also looking into utilisation of wave and tidal stream energy. The construction of the breakwater will offer unique opportunities for incorporation of wave chambers and water turbines in the "building blocks" for the breakwater. Extensive research and development will be necessary; but if successful, there is potential to generate sufficient power sources for the whole development: electric vehicles, sewage treatment plants, water de-salination plants, and heating and cooling etc. Further reduction in energy consumption will be achieved by sustainable building design and by reusing and recycling of resources.


We have appointed Messrs Ove Arup and Partners to develop an Integrated Sustainability Strategy for the whole development. In summary, it is proposed that three-stage sewage treatment will be adopted and treated effluent will be reused for washing, irrigations and other suitable purpose; and will not be discharged to the sea or the streams. Similarly, rainwater will be captured and reused to further reduce the reliance on fresh water supply. Renewable energies from the sun, sea and wind will be extensively captured and tri-generation will be adopted for district heating and cooling for the commercial area and the marina utilising bio-diesel converted from waste kitchen oil generated within the development. Waste will be sorted for recycling, organic waste will be composed for fertiliser for organic farming and for other suitable uses. Energy consumption will be reduced in the first place by passive design and any mechanical means of transport will run on electricity or other clean energy. Pump-out services will be provided for yachts berthing at the marina and on-shore power supply will be provided to all yachts to eliminate the need for on-yacht power generation. Feasibility of turning waste into energy will be studied to deal with non-recyclable and inorganic waste as well as wasted oil from the yachts. All in all, there will be substantial reduction in the reliance of fossil fuel.


The Baroque on Lamma will adopt ISO14001 certification process during the design, construction and operation stage and will measure its carbon footprint. Given the long development lead time, The Baroque on Lamma is hoping to cooperate with relevant institutions/organisations to investigate into forthcoming technologies and testing of new ideas that can eventually be incorporated into the development, including the use of compressed air directly for heating and cooling etc.



We are delighted to share with you the recommendations from Ove Arup & Partners Hong Kong Limited. If you are interested to peruse the captioned, please kindly fill the form below, and a download hyperlink will be sent to your e-mail address immediately.

Disclaimer from Ove Arup & Partners Hong Kong Ltd: This report takes into account the particular instructions and requirements of our client. It is not intended for and should not be relied upon by any third party and no responsibility is undertaken to any third party.