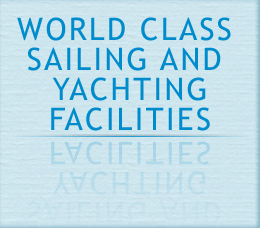 A World-class Marina
Creating a world-class green marina

Hong Kong has Asia's largest and most mature boating market. It has the highest population density, wealth concentration and boat ownership in Asia. Today, the 10 operating marinas, the latest one was built some twenty years ago, are nearly fully occupied and are struggling to keep up with trend towards larger yachts. During this period, the yachting industry in other Asian countries, such as Thailand and Singapore, are rapidly expanding. Singapore in particular has made their intention clear to become the Sailing Capital as well as the Superyacht Hub of Asia. The Singaporean Government has been committing resources to build new facilities for superyachts, and had succeeded in attracting international regatta events, like the Volvo Ocean Race, and hosting major international conference, like the ICOMIA Conference. Meanwhile, China and Southeast Asian countries are also rapidly emerging, eager to become international destinations for superyachts and enjoy the economic benefits of the new form of tourism and a growing marine industry.

For Hong Kong to maintain its position as the Yachting Capital of Asia, new marina facilities specially designed for superyachts and international events have to be built.

The Baroque on Lamma Marina provides:

500 berths for long-term and short-term stay
Draft of 5-20m capable of docking super yachts of more than 100 metres long, which no other marinas in Hong Kong are able to offer
A public waterfront plaza complete with public amenities as well as restaurants, shops, offices, holiday accommodation and etc.
Public pier and berthing facilities for visiting yachts
A sailing academy
A yacht club

With the above facilities, the marina will attract visiting yachts from around the world, capable of hosting major international events, and become a home port for superyachts and a base for yacht chartering. This will add a new dimension to Hong Kong as an international tourist hub.