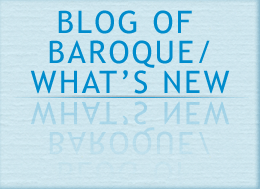 Cherish yesterday, Live today, Dream tomorrow
( 2014/06/22 )
Most humans live for today and dream for tomorrow, but have we ever cherished yesterday? As time goes by, the city is changing everyday while lots of historical architectures and stories remain abandoned and forgotten by modern society ironically.

Today, we are heading to Lamma Island to explore some schools with historical values, where they are collective memories of local residents. Sadly, the existence of these schools has been slowly fading out of people's mind.

Northern Lamma Island
The earliest private schools began their operation soon after 1912, one at Tai Peng Tsuen and the other at Lo So Shing. 48 students were enrolled in the former, and 17 in the latter. An interesting fact to point out is that all students were boys! In 1949, the first public school, the Northern Lamma School, was opened; and at the same time, marked the close of private school at Tai Peng Tsuen. The increasing number of students led to the opening of new public schools at Tai Peng and Pak Kok in 1964.

Southern Lamma Island
Mo Tat School was built in 1932. With inadequate resources and facilities, students had to get water from a well everyday, and the open space nearby was their only playground. Today, the upper part of the building is engulfed under the mantle of the tree and her name "Mo Tat School" can hardly be seen, which is really disappointing and frustrating.

These historical schools nurtured children of the last generation and obviously they do not worth being forgotten by people. If conservation and revitalisation can of historical architectures are implemented, we will be practicing 'cherish yesterday, live today, dream tomorrow', giving our next generation a chance to explore Lamma Island and even Hong Kong history.
To receive the latest news of The Baroque on Lamma, please register with your e-mail address with us now.