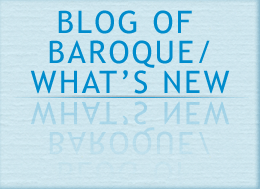 Low Carbon Development Framework and Strategy
( 2014/04/17 )
The Baroque on Lamma Limited (BoL) is committed to environmental sustainability where we believe that "Development and Conservation Can Co-exist". Therefore, the team has worked closely with experts and consultants to bring in a new low carbon development framework and strategy, taking into account future technological development and site constraints, land use, urban planning, urban design, infrastructure, environment, culture and heritage, and integrated into a holistic development strategy. We also demonstrate environmental leadership by incorporating sustainable practices to the maximum extent practicable in planning, design, construction, and future maintenance. Public are welcome to engage in the development of the project.

There are in fact a lot of successful cases from around the globe regarding sustainable community developments, including Kronsberg, Hannover and Vauban, Freiburg in Germany and Hammarby Sjöstad, Stockholm in Sweden. You may learn more details via the below link. The Environmental Engineering Consultancy Report will be published on the The Baroque on Lamma website by sections in future issues.

Click to find out more!
To receive the latest news of The Baroque on Lamma, please register with your e-mail address with us now.