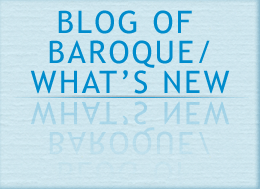 Hong Kong's Opportunity in Yacht Industry
( 2012/08/17 )
We have discussed about the future development of Guangdong's yacht industry and "The Coastal Tourism Development Plan of Guangdong (2011-2020)" (the Plan). Does Hong Kong still have a vital role to play in Asia?

Well known as the Pearl of the Orient and the Metropolis of Asia, Hong Kong has attracted hundreds of millions of visitors per year, generating huge economic benefits. For example, according to report by local media, the 3rd Hong Kong Dragon Boat Carnival held in July this year has attracted around 6,000 athletes and over 380,000 visitors. Business of nearby restaurants has increased by 20-30% because of this mega event. Besides, according to the "Spectator survey at Hong Kong Sevens 2011" conducted by Synovate for the Hong Kong Rugby Football Union, Rugby Seven had delivered a direct economic benefit to Hong Kong economy of over HK$282 million from overseas spectators. Moreover, among the local spectators at Rugby Seven, 98% believed that the Sevens effectively promoted Hong Kong tourism and 97% said the Sevens have also effectively enhanced Hong Kong's image and reputation.

As an international city, Hong Kong SAR Government has been tasked to identifying new sustainable signature events to enhance Hong Kong's attractiveness. With Hong Kong's unique geographic location, and Guangdong's comprehensive plan to expand the yachting industry, Hong Kong has a very important role to play in term of yacht tourism provided that she takes actions to upgrade its existing facilities. As a matter of fact, hosting major international sailing events, like Volvo Ocean Race and Clipper Round the World Yacht Race, could generate immense local economic benefit. For example, a marketing study has found that Singapore, a stopover port of Volvo Ocean Race, recorded a total economic impact of US$44 million (about HK$340 million) to the city.

Hong Kong has the edge of vigorous tourism resources and outstanding management experiences. Therefore, investment and development on yacht-related infrastructure in the coming years will help create perfect synergy between Guangdong, Hong Kong, Macau, and indeed whole of China and South East Asia. This will definitely boost Hong Kong's tourism to new heights as well as strengthen Hong Kong economy.



To receive the latest news of The Baroque on Lamma, please register with your e-mail address with us now.