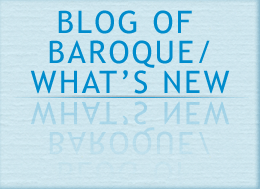 Green Ideas on Glass
( 2015/02/06 )
At the 12th Green Carnival organised by the Green Council in Hong Kong, companies, NGO's and schools all exhibited their green ideas. Among them, two booths were most remarkable with ideas on glass, one is the "reuse of glass bottles" and the other is "sea glass".


Reuse of Glass Bottles

The booth of TWGHs Mrs. Fung Wong Fung Ting College displayed how their Form 3 students turned abandoned glass bottles into cup and vases. The technique is a simple upcycling method and indeed is an alternative to the crushing of glass bottles. We may easily make use of the internet and google many innovative and ingenious ways make use of the waste glass bottles. It is not only the government's job in dealing with the abandoned glass bottles, but we all can help to "upcycle" them in lieu of consuming more resources of the earth.

Sea Glass

When we walk along the beaches or shoreline, a common sight is of course the debris that have been washed up, including plastic bottles, ropes, nets, foam boxes etc., but there are also broken glass pieces in various shapes and colours. Some of these broken glass pieces have their edges "round off" by repeatedly being rubbed against other objects by waves and current.

It can take 7-10 years for the glass pieces to "become" sea glasses which has no shiny spots, is well frosted and has smooth tactile edges. There are people who turn these beautiful "gems" into decorative crafts while others make profits out of them.

The booth at the Green Carnival exhibited how to turn sea glasses turned into small ornaments that can for own use or fund raising. Next time, when you help in beach cleaning, look for sea glass pieces and turn the trash into treasure.
To receive the latest news of The Baroque on Lamma, please register with your e-mail address with us now.