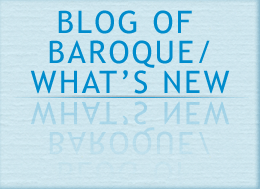 Comprehensive Low Carbon Development Framework of BoL - Energy
( 2014/05/28 )
Globally, the demand for fossil fuels is increasing, and resources are diminishing. As a result, the use of renewable energy is driving up. Common challenges faced by the use of renewable energies to date are the expensive equipments and its integration into conventional systems. Not all renewable energies are appropriate for each project, thus thorough research must be conducted beforehand in order to achieve Carbon Neutral and Energy Positive.

The team of The Baroque on Lamma has worked closely with experts and consultants to bring in a new low carbon development framework and strategy, taking into account aspects of energy, water, waste and materials, accessibility and mobility, place-making, social infrastructure, and habitat and eco-system, to achieve the goal of sustainable development. In this issue, we will take a closer look at the project's key strategy regarding solutions for the aspect of energy and carbon emission.

Passive System Design for Residential and Hotel Areas
The design of the buildings and building systems must first maximise passive design. That is, the orientation shape, and materials of the building must all work together to produce desirable effects for the building users. For instance, passive natural day lighting design can increase the amount of daylight within the buildings of the residential and hotel areas. Through careful selection of windows and shading devices, buildings can minimise solar-heat-gain to prevent overheating. Other passive design techniques can be employed, such as green roof to enhance cooling or alignment with wind paths to provide natural ventilation.

Active System Design for Residential and Hotel Areas
Active systems ensure that each system serving the building operates efficiently and flexibility suits the demands of the building users.

Tri-generation System for Marina
Electricity, heat and cooling can all be provided by the tri-generation system. Bio-fuel is converted to electricity, while the waste heat is used as useful heat. The electricity is also used to power an absorption chiller which can provide cooling.

Supply from Renewable Resources
Solar energy is used to provide electricity and hot water. Wind farm and solar energy are used as renewable energy sources.

The Key Outcomes:
Environmental

Reduced energy consumption and the associated carbon emissions
Reduced impact on climate change
Reduced pressure on resources

Social

Reduced fuel poverty
Increased social resilience
Shared community value of energy reduction, sense of pride and ownership

Economic

Reduced reliance on imports
Reduced long term costs through lower energy usage and better monitoring and repair


In the next issue, we will continue to introduce other sustainable development strategy being used in the low carbon development framework introduced by The Baroque on Lamma.
To receive the latest news of The Baroque on Lamma, please register with your e-mail address with us now.