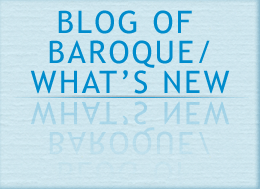 The Baroque on Lamma Limited Awarded Green Office Label
( 2014/01/03 )
Recently, The Baroque on Lamma Limited (BoL) was presented the Green Office Label of the Green Office Awards Labelling Scheme (GOALS) and obtained United Nations – UNMDG's Better World Company Label. The GOALS is initiated by the World Green Organisation and supported by Junior Chamber International North District. This award ceremony celebrated the effort of over 100 companies and offices to undertake at least 25 green measures. The winning of this award best demonstrated BoL's effort in going green.

Since its establishment, BoL has been actively involved in green planning, at the same time taking the importance of providing its employee with a green working environment seriously. From this, BoL has insisted on adopting the environmental policy in order to build a healthier, safer, more productive and greener workplace. Therefore, BoL is glad to follow environmental policies set out by GOALS for a win-win solution.

Other than the usual green practices like waste recycling, energy and paper saving, to practice the green concept more efficiently, BoL has adopted other interesting green ideas including the reuse of food waste such as mixing eggshells, coffee ground and tea leaves as fertilisers for our office plants; and dried skins of citrus fruits were routinely placed in the fridge to get rid of odours. Old tea leaves and coffee ground were also sun-dried and sorted in tea bags to absorb smells in cabinets. The practice of these green ideas is amazingly simple and effective, that helps us work towards creating a greener office.

The Baroque on Lamma Limited was presented the Green Office Label and United Nations – UNMDG's Better World Company Label.
To receive the latest news of The Baroque on Lamma, please register with your e-mail address with us now.