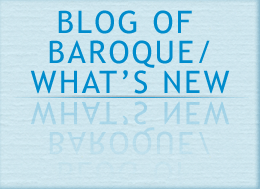 Strong Global Demand on Hosting Sailing Events
( 2012/11/02 )
Volvo Ocean Race is the toughest and most popular world class sailing competition, a true test for sailing professionals on sporting and human endeavour. It is a marathon on the seas lasting for 9 months, passing through the oceans and continents around the world.

Volvo Ocean Race 2011-2012 started from Alicante, Spain in October 2011 and concluded in Galway, Ireland in early July 2012. The 11 teams sailed almost 40,000 nautical miles of the world's most challenging seas via Cape Town, Abu Dhabi, Sanya, Auckland, around Cape Horn to Itajai, Miami, Lisbon, and Lorient.

Sanya, representing China as one of the stopover ports of this year's Volvo Ocean Race, enjoyed immense economic benefits brought by the event. In fact, the race brought 363,700 visitors to Qingdao, China during the 2008 - 2009 race, and Singapore recorded a direct economic impact of US$27 million in Volvo Ocean Race 2008-2009 as well.

According to the official website of Volvo Ocean Race (www.volvooceanrace.com), Angus Buchanan, Director, The Sports Consultancy, the event organiser of the competition, also agreed that hosting a Volvo Ocean Race stopover is an excellent way to enhance a city's global media exposure and to achieve direct economic benefits. Some 60 cities from 27 countries, including Sanya, have raised their hands to compete for the right to host a stopover of the next Volvo Ocean Race as part of their potential tourism plan and destination marketing campaign.

Hong Kong enjoys the natural geographical advantage of being located at the southern coast of China, plus an established status as a cosmopolitan city. It is not hard to imagine Hong Kong as an ideal stopover port for international sailing events. Judging from the experiences of Singapore and Qingdao, the benefits of being one of the hosts are multifold. It is high time for Hong Kong to recognise her strengths and opportunities in the yachting industry, so as to establish herself as an international sailing capital of Asia.
To receive the latest news of The Baroque on Lamma, please register with your e-mail address with us now.