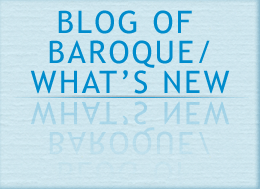 Measure Our Renewable Energy Resources
( 2012/10/08 )
Renewable energy is a key component in the fight against global warming and preservations of the world resources. Wind and sunlight are two of the major sources. However, the availability and effectiveness of these natural resources vary with global locations and are affected by local topography. Fortunately, many devices are now available on the market to collect the necessary data in order to assess the feasibility of harnessing these resources and to select the most suitable device.

As an advocate of renewable energies, The Baroque on Lamma (BoL) has recently installed such a device on the rooftop of a village building in Yung Shue Ha Village in Southern Lamma. The device will measure the solar and wind resources and monthly statistic will be generated to provide a comprehensive report on the detailed daily and seasonal variations. These data will be site specific and reflect the influence of the site topography, hence we will be able to accurately calculate the potential wind and solar energy generation capacity, and hence CO2 reduction, for the site. On basis of these data, we can select and incorporate suitable energy capturing devices in the building components and fittings as well as infrastructure elements to reduce reliance on traditional sources. We shall also tailor the building design to take advantage of these resources to reduce energy consumption to achieve a most sustainable design optimised for the location.

After the initial trial period, we intend to install more of these devices on other suitable locations so that a finer data grid can be established. We intend to share the data collected, hence the statistic will be published on our website on regular basis. The website is accessible to all, hence so are the data as well as other updated information. We must point out, however, that these data are location specific and hence should be used with care.

Interested to view the data collected? Please click here.
To receive the latest news of The Baroque on Lamma, please register with your e-mail address with us now.